From A to Zulu: how to stick to your creative guns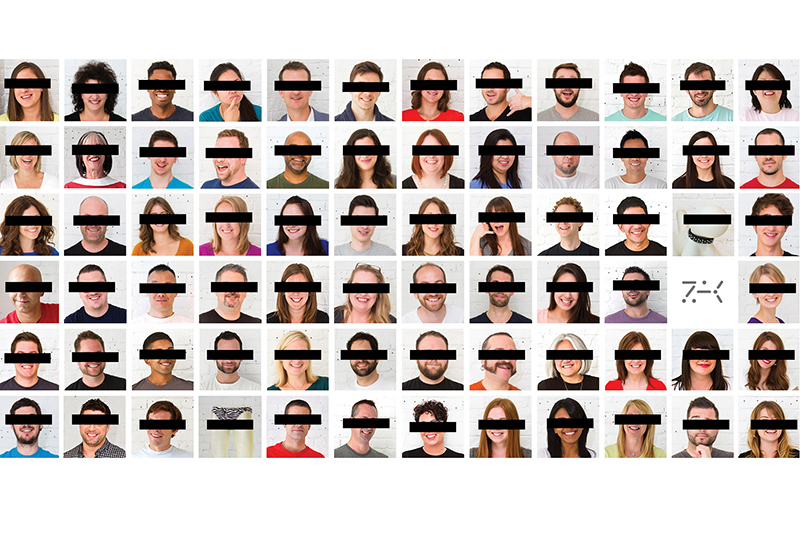 Stepping into Zak Mroueh's office, the first thing that catches the eye is a pristine drum kit. It sits to the side of his desk, basically screaming for its snares to be hit. Assumably, the CCO and founder of indie agency Zulu Alpha Kilo doesn't give into all of its demands. With five new clients on the roster, a growing team of 70 staffers and an additional 6,000 square feet of office space to launch a new division (Ed note: we can't spill the beans just yet, but stay tuned for more news soon) – who would honestly have the time?
At the rate Mroueh is going, he won't need to worry about scratching the infamous itch when his shop turns seven next year. The Toronto agency, which medals for the first time after three years of entering and only landing on the shortlist (third time's a charm, as they say), has been on a winning streak, picking up clients left, right and centre – mostly without producing spec creative for pitches.
Like many other agencies in this year's running, having the right type of client matters to Zulu, with the agency taking a hard stance on spec work, eschewing the process most of the time because Mroueh believes it's not the most efficient way to choose a partner. "Eighty percent of the time we say no," he says. "This allows us to support our clients' brands rather than using our clients' pay to gain new business. Our clients love us for it."
This year alone, Zulu landed startup Aequitas Innovations for a complete brand positioning and market strategy, Cineplex Entertainment for campaign work and the launch of Cineplexstore.com, as well as ParticipAction, Alterna Savings and Make–A–Wish Canada. And of course, the agency has been in the news lately after information came out that it had resigned the Coca–Cola account. Though he was unable to comment on the lost client, Mroueh assures that it didn't affect staffing.
On that note, Zulu has seen its team grow to include a handful of new hybrid creative roles, from digital designers to creative technologists to social strategists. And it's all in the name of creating a "truly hybrid company" that can be seen as a specialist in both digital and traditional advertising, says Mroueh. "From day one, the vision was for Zulu to overcompensate in the digital space, but without becoming pigeonholed as a traditional digital shop."
"Digital's just baked into Zulu and is a natural part of our offering," he adds, saying talent is attracted to the shop because it doesn't have a specialized unit or department within the organization. "We were [even] one of the first agencies to have a president [Mike Sutton] with a digital background."
And while the agency's success over the past few years has meant that multiple holding companies have come knocking on Mroueh's door, he says he's determined to stay independent, as he doesn't want to become too large too quickly and compromise what made the agency great in the first place: its creativity. "In our management meetings, we don't sit around talking numbers or planning fancy new revenue streams so our balance sheet looks attractive to a potential suitor. The only discussion is around how we will reach our ultimate goal – to become the number one creative company in the world."