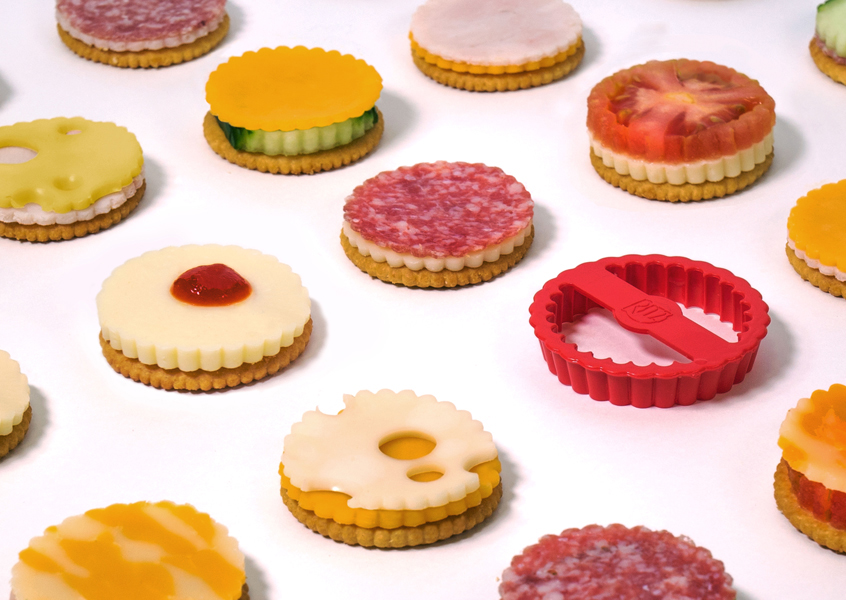 Ritz (Mondelez)
Ritz Cracker Cutter Phase 2
To make a classic from 1934 in a declining category relevant today, Ritz needed to shift its social gathering snack into one for every day. Enter the Cracker Cutter, a concept for millennial moms who are too busy to cook but who love food and recipes. The tool was the perfect way to cut ingredients into just the right shape to top a Ritz cracker.
Rather than a typical TV campaign, FCB built an always-on Facebook strategy, focused on building relevance and inspiring conversation around everyday ways to snack on Ritz. After the initial post received an unprecedented response — 1.1 million impressions, 1,145 shares, 1,038 comments, 11,620 clicks and 8,031 likes — it was clear Ritz had a hit on its hands.
So, it turned the post into a real product, using 3D printing to prototype the real Crack Cutter. Ritz and FCB also created 80,000 Cutters for in-store promotions, plus integrated extensions in digital OOH, billboards and video pre-roll. The now integrated campaign has almost 16 million impressions (15,578,985 total impressions) and 63% of Canadian women exposed to the social content claimed they would consider purchasing Ritz next time they shopped. The campaign will now be adapted for the U.S. market.