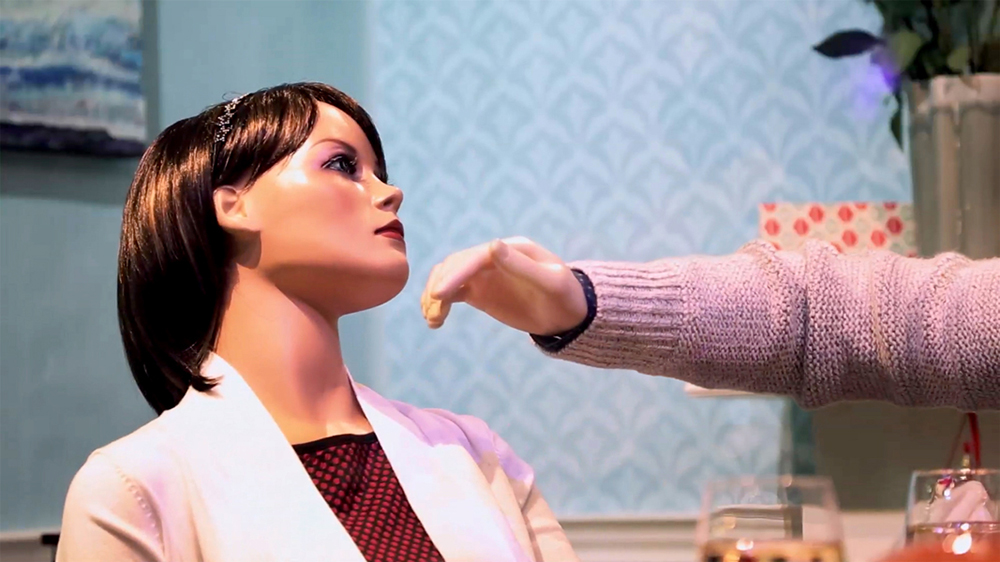 Ontario Association of Interval and Transition Houses
Window Project
The Ontario Association of Interval and Transition Houses needed to create a conversation around domestic violence at the most inopportune moment: the winter holiday season, when domestic violence against women increases by 30%.
To target holiday shoppers in downtown Toronto, FCB created a traditional-looking display window at a retailer, featuring moving mannequins, re-engineered using an internal cable and pulley system. Though the storefront scene looked like a typical family setting from the 1950s — mom, dad, kids and dog around the table — it was quickly shattered by the dad raising his arm to strike mom.
Passersby, though, could take action immediately, texting a specific number shown in the window to stop the abuse in real time, for 60 seconds. Their text would also donate $5 to the OAITH to help real women seeking shelter from domestic violence.
The campaign picked up 300,000 online mentions and 80 million media impressions, with 4.5 million reached on Twitter.